State of the art design and engineering, ISO 9001:2008 Quality Assured
manufacturing, fast supply, exceptional strength and economy!
Whichever criteria you use, we score highly against the competition. Take a look at the list of benefits of using Tor Steel Buildings…
Great Service
From your first contact with us, we aim to impress. From the initial survey (through advice, quotation, ordering and production) to the delivery and erection of your building – you won't find a more efficient organisation. Once you have placed your order, we can have your building kit delivered in as little as three weeks.
Top Quality
Here's the important bit… Since July 2014 it has been illegal to supply poorly designed, non-CE marked steel framed buildings. As you would expect, our structures meet and exceed the rigorous engineering standards which govern steel structures in the UK.
Capital Steel were the first cold rolled steel building supplier to be awarded the CE mark for their design protocol and our manufacturer is a respected, ISO 9001:2008 Quality Assured and CE accredited fabricator.  Be wary of suppliers offering cheap and potentially dangerous steel structures as in the event of an incident, you (the buyer) may be found negligent for not checking the CE mark when purchasing.
IF YOU ARE WONDERING WHETHER A BUILDING MEETS LEGAL STANDARDS, ASK TO SEE THE DESIGN PROTOCOL. IF THERE ISN'T ONE, LEAVE IT WELL ALONE!
Versatile
Our buildings can be designed for most applications and with a wide range of design features, they can be tailored to your requirements. Standard buildings can span up to 25m and can stand 6m high to the eaves. Due to the portal frame design, the length (and number of bays) is limitless. We design buildings for both storage and working environments and have a wide range of colours and finishes to suit commercial, industrial, rural, leisure and domestic applications. Your building will be custom-made for its purpose.
Supporting UK manufacturing & workforce
We strongly believe in supporting UK industry. All buildings are manufactured in the UK by Steadmans of Carlisle. Made from high quality galvanised steel and multi-coated cladding, our portal frame buildings use all aspects of the structure [base, frame, cladding and roofing] to give maximum rigidity and strength whilst using the minimum of steel. Our standard roller doors and shutters are produced in Northern Ireland  by an award winning manufacturer. We use a small, skilled team of local workers to erect your buildings ensuring quality standards are maintained.
Our Steel Buildings Include
Sport & Leisure Buildings
Exhibition & Event Buildings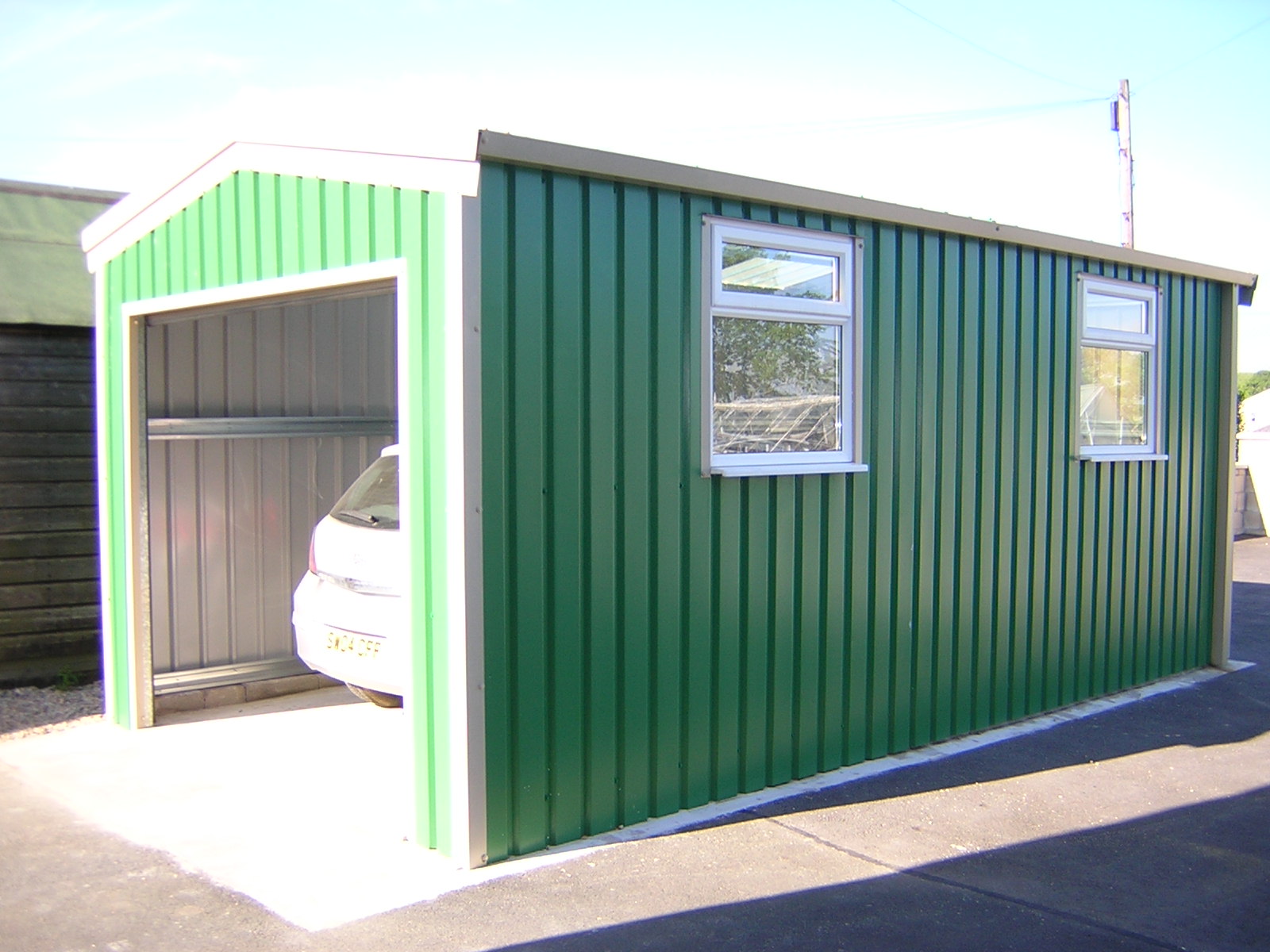 3.6m x 5.5m Self Build Delivered FREE to your door within 3 weeks
From £3,100.00 + vat
More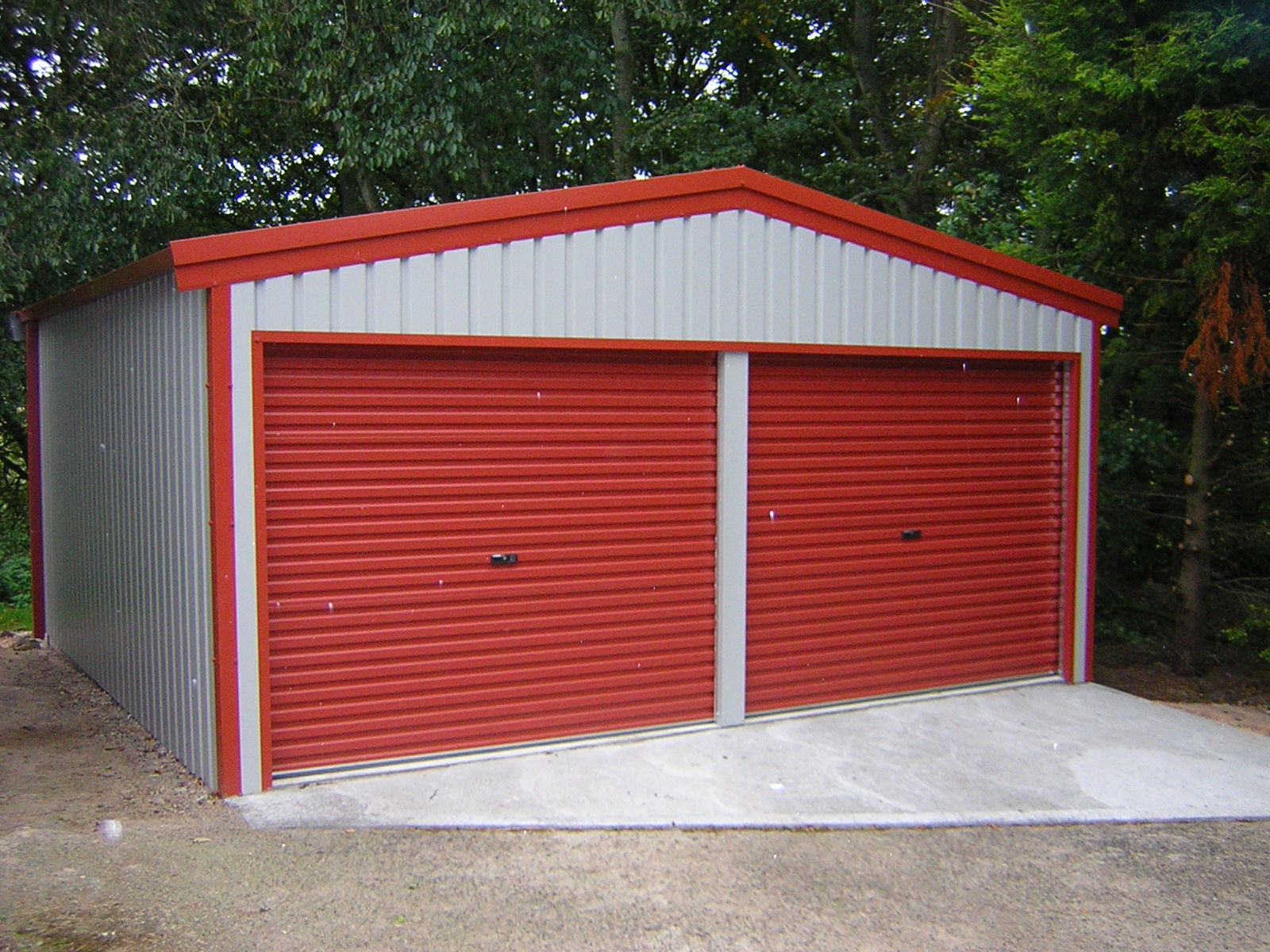 5.5m x 5.5m Self Build Delivered FREE to your door within 3 weeks
From £3,630.00 + vat
More